If you want to create new and modern value for your business by changing existing ones, then modernizing legacy applications is perfect for you. It will allow you to update and modernize your business, as well as keep up with the speed of the developing world.
But first, you should consider some important aspects before legacy application modernization.
How to Modernize Legacy Applications: Overview
In our new article, we will look at the following questions:
What are the specifics of legacy application modernization?
What are the main reasons why your company may need a legacy application modernization?
When is the ideal time for app modernization?
What are the trends and best practices in 2022?
What is the right strategy for your business?
What are typical problems that you can face during legacy application modernization?
How to modernize legacy applications?
Read Also: Mobile App Design Cost: Calculate Your Design Cost In 10 Min
What is a Legacy Application Modernization?
Legacy application modernization is the process of converting legacy applications or applications built using older technologies into applications that can take advantage of the cloud to improve speed and efficiency to meet business needs.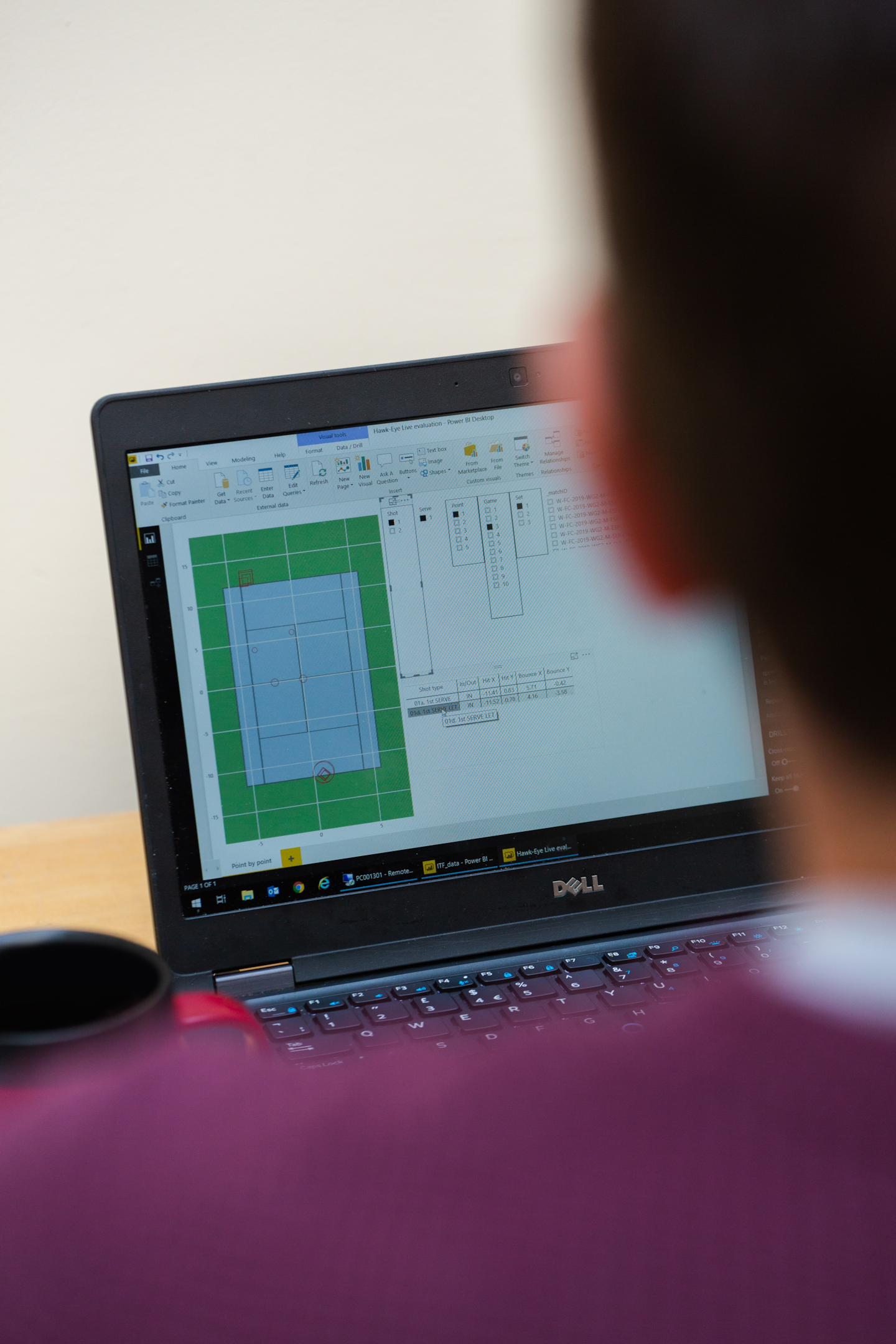 To be successful in this modern age, we should match its speed, or we will be left far behind. When a company uses slow and outdated core programs or applications, the business processes also slow down and eventually stop. Therefore, to meet the growing demands of your business, you must update and modernize all of your legacy applications.
Why Do Companies Need Legacy Application Modernization?
Why might your company need to modernize a legacy application? Let's look at the main reasons:
Work optimization
Legacy application modernization is vital if you want to streamline the workflows of your company or business. An outdated application can slow down work, causing destructive emotions for your employees. If you modernize a legacy application, you will help your business run faster, better and more effectively.
Compliance with modern trends
Most likely, your legacy application was created many years ago and in accordance with past realities and trends. But the world does not stand still. What was a trend yesterday is now an outdated technique. Therefore, in order to meet the high speed of development of various technologies, the modernization of the legacy application is mandatory.
Work with future needs
If you know that in the future, you will develop your business and you will have a large number of needs, then you definitely need to think about legacy application modernization. After all, if your company changes and you have new needs and requirements, it is unlikely that an outdated application will be able to cope with this.
Working with new processes
Every business that develops and scales has new processes that legacy applications can't handle. Therefore, in order for the company not to stop at a certain stage of growth, it is necessary to modernize the applications that it uses to achieve certain goals.
Read Also: Ultimate Guide on How to Outsource Mobile App Development?
Avoid problems and failures
In order to avoid the problem of failures in the work processes of your business, you need to configure the company's internal systems so that they work smoothly. With this, the modernization of your company's legacy applications will help you. Improving application performance will help you streamline your workflow and accelerate your path to achieving company goals.
Cost reduction
Upgrading the outdated but already existing software in your company will enable you to reduce the cost of new tools, for example. Legacy application modernization will cost you much less than buying a new application.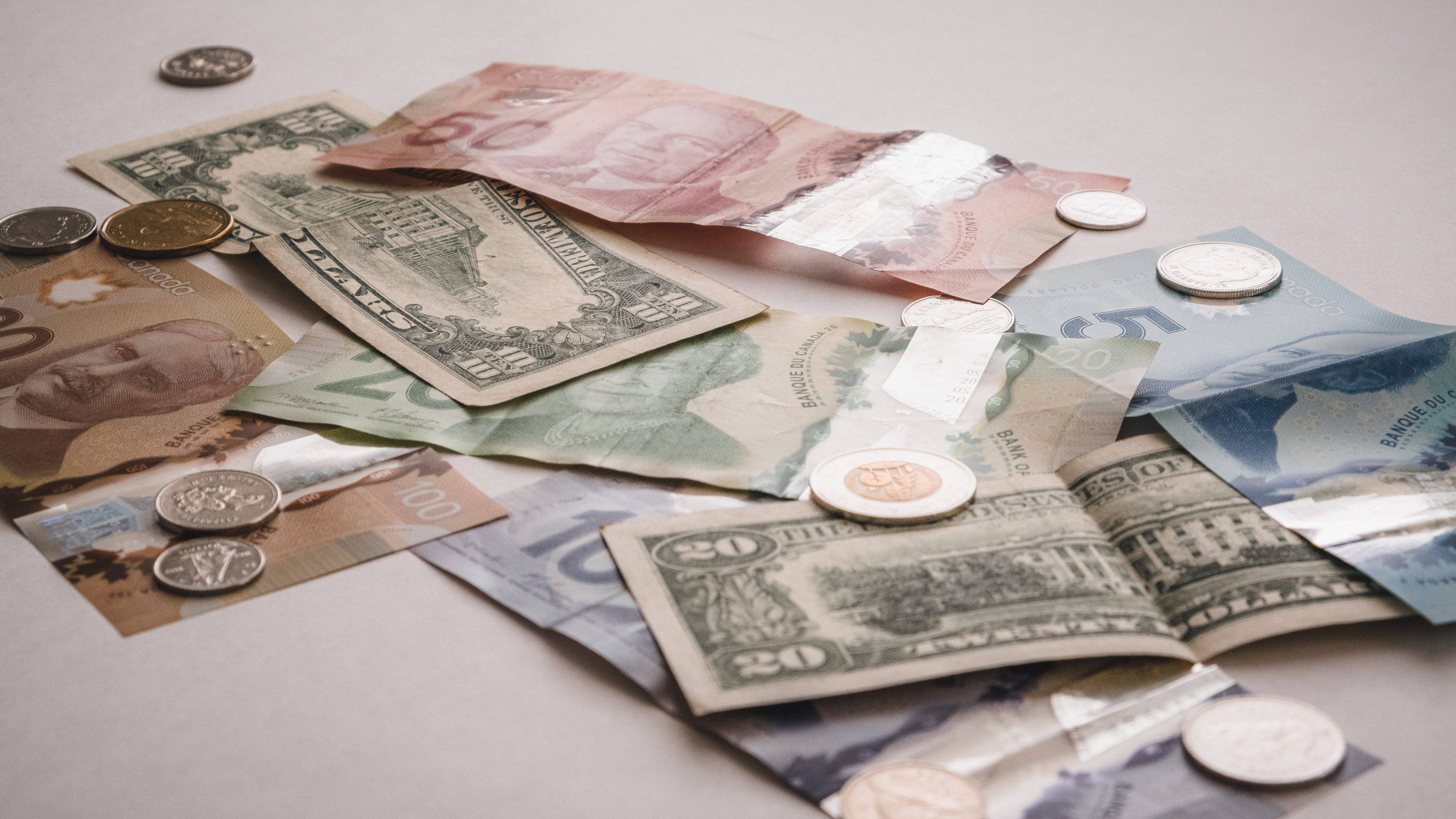 Legacy Application Modernization: When is the time for it?
Before we find out how to modernize legacy applications, let's figure out when is the ideal time for this process:
The system gives frequent errors
If the software your company runs crashes frequently and can't handle the load it needs, then that's a sign that it needs an upgrade. Frequent errors that your system issues indicate that the technical basis of which it has is not able to cope with the tasks.
Lack of opportunity for improvement
If you notice that you are standing still and do not have the opportunity to develop, then think about what you can change to start moving towards your goals step by step again. If you have noticed such a situation in your business, then it is definitely time for legacy application modernization.
Read Also: How to Build a Fintech Mobile App in 2023? The Guide from Top-Rated Team
The system can no longer be maintained
If your system is "collecting dust on the shelf," then it's time to modernize it. Don't miss the opportunity to update the app whenever possible. You will get a new system based on the concept and functionality that has already performed certain functions in your company by upgrading it.
Poor integration with modern solutions
If your company uses many solutions to perform certain functions in the company and you notice that your main system does not integrate well with them, then this is another sign to upgrade this system. By doing this, you will get all the key software in your organization up and running.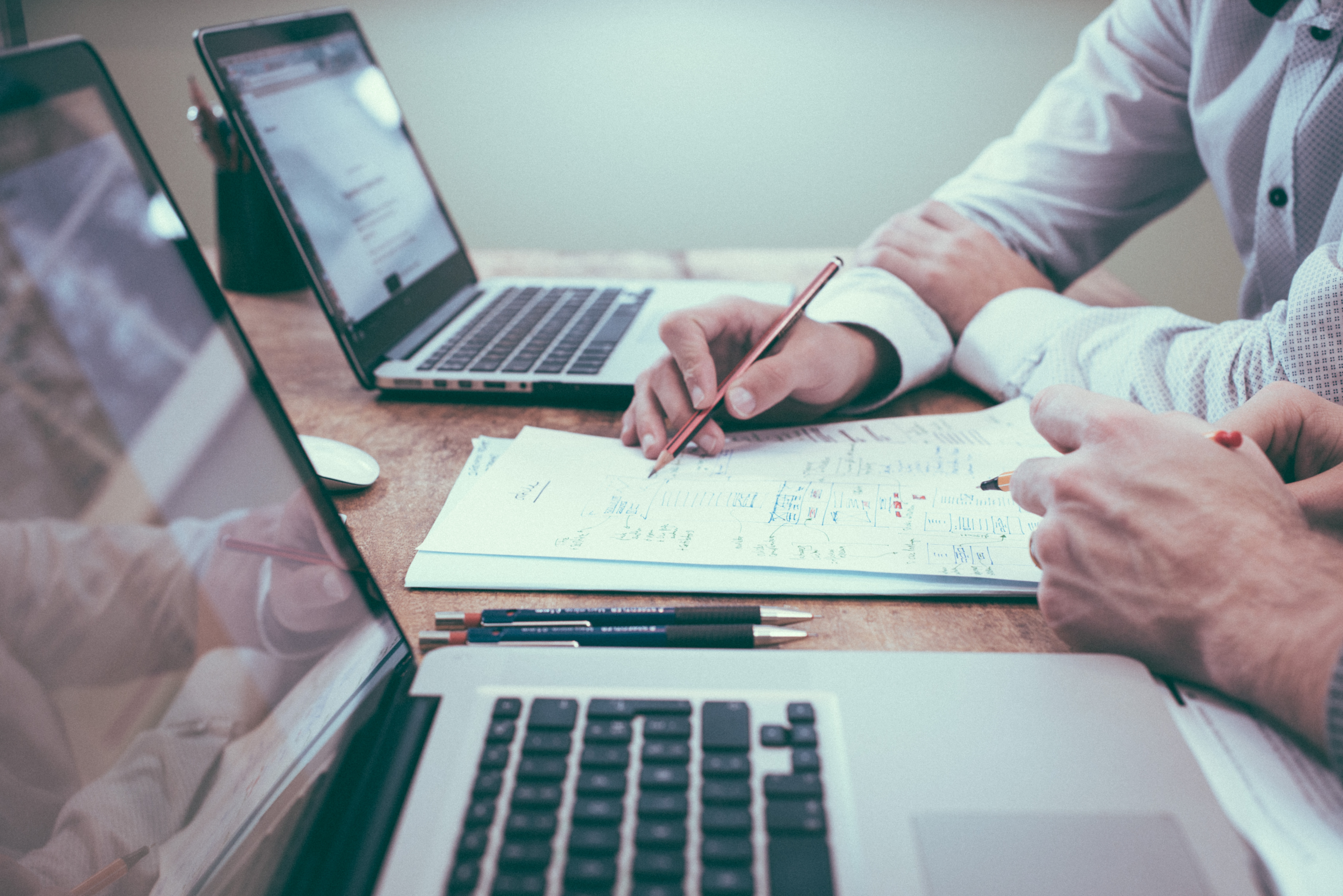 It is impossible to close new processes in business
As we said earlier, the legacy application will not be able to cope with the new processes in your company. Therefore, if at the moment there are new processes in your company or you plan to create new ones, then it's time to think about legacy application modernization.
Ready for a makeover? Write to us and we'll quickly validate your project cost!
Legacy Application Modernization: Best Practices in 2023
To better understand the process of modernizing legacy applications, let's look at the best practices for this process in 2022:
Replace
Legacy application replacement is the process of taking all the original components of the application and replacing them with new ones, considering new needs and requirements.
Before replacing any application components, you should analyze your business and understand the future updated application's main function and how exactly you want your new application to be.
Rebuild
Legacy application rebuilding is the process of redesigning or rewriting the application component from scratch while preserving its scope and specifications. This process may include removing unnecessary functionality and adding new essential features for your business.
Also, rebuilding may include a complete redesign of the application to improve the usability of the product and improve the user experience. It is important to remember that rebuilding will preserve the application's specifications and its previous goals.
Read Also: Essentials of App Redesign in 2023 [A Detailed Guide]
Replatform
Legacy application replatforming is an application migration strategy for transitioning an existing app from a legacy platform to a modern cloud platform to leverage the benefits of a cloud deployment model.
This process will help you make your existing application more reliable, secure and well functioning. Now almost all companies are trying to move their data and workflow elements to the cloud.
Refactoring / Rearchitect
Legacy application refactoring is the process of restructuring and optimizing the existing code (although not its external behavior) to remove technical debt and improve nonfunctional attributes.
This process is suitable for companies that are satisfied with the external behavior of the application, that is, the functionality or external shell. However, if the application produces persistent technical errors, it is worth refactoring.
Legacy application rearchitecting is the process of materially altering the code to shift it to new application architecture and exploit new and better capabilities.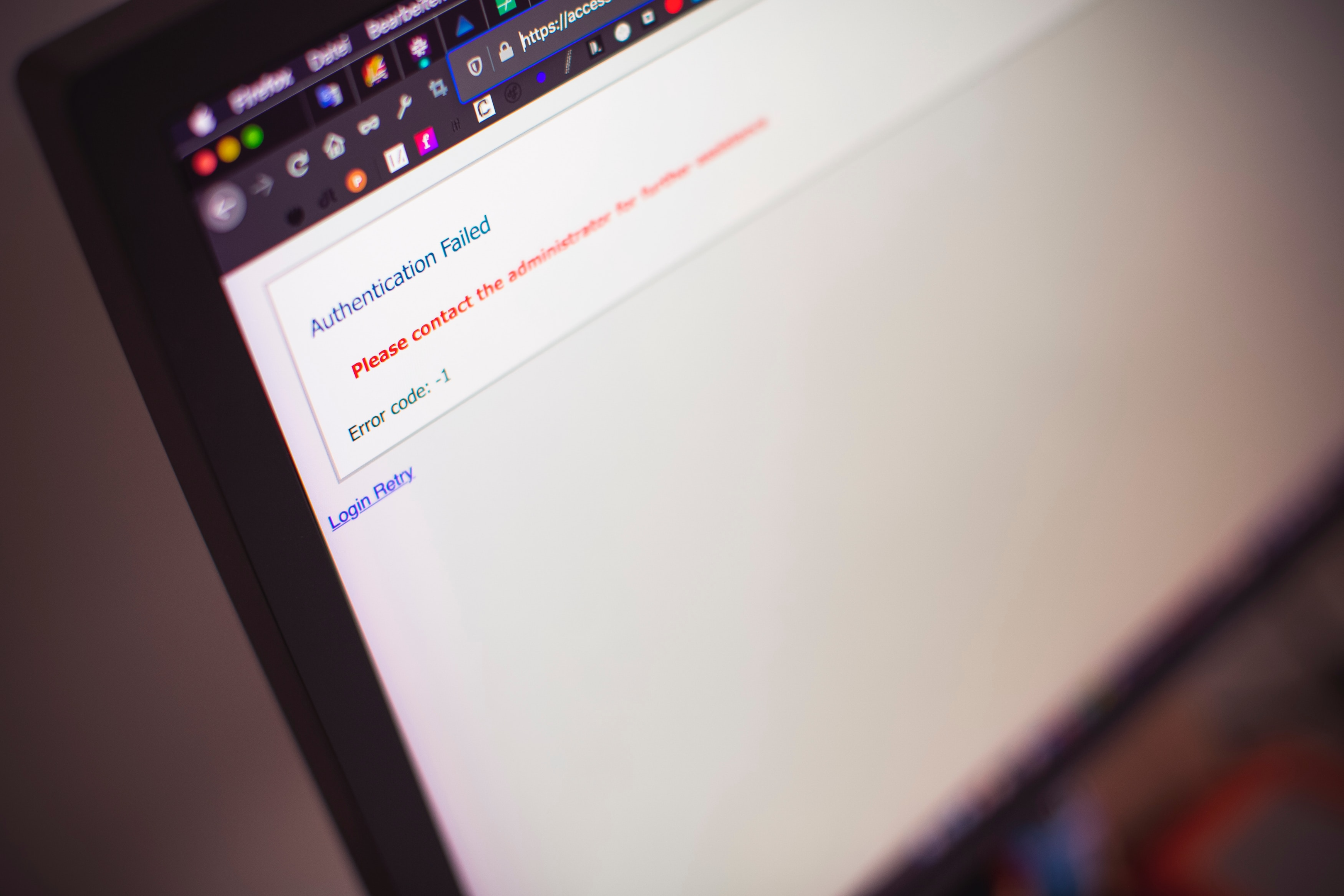 Retire
Application retirement is the process of removing the legacy application and the supporting software and hardware stack while keeping the application data accessible for reporting, regulatory compliance, and regular business needs. This practice is needed for those companies for which it is important to save all data, analysis, reports, etc., for the company's future business processes.
Legacy Application Modernization: How to Choose the Right Strategy?
Modernizing legacy successfully means to choose the right strategy. Let's take a closer look at how to do this:
Architecture
In order to choose the right strategy for upgrading a legacy application, you need to consider the architecture of an existing application. For the application to work smoothly, its architecture should be built correctly. How the architecture will be built depends on how the application will work logically and how good navigation will be.
Current and future risks
It is also worth considering the risks. Any process that is new to you does not exclude the risk of failure. Therefore, you need to think through the pros and cons. In order to eliminate all possible risks, you need to create a plan according to which you will move. A plan is always the key to success. Include the problem situations that may arise during the modernization and possible ways to solve them in this plan.
Current processes and plans
Also, in order for your strategy to be working and correct, you should analyze all your current business processes and understand what exactly you need to change in the application so that it can cope with the processes in your company. Also, if you plan to add new processes to your organization, this should also be taken into account.
Read Also: Security Infrastructure Design Document [For non-technical]
Data security
Data security should be a mandatory point for a successful legacy application modernization strategy. Today, there are more and more cases of data leakage or hacking of systems.
Therefore, you need to think in advance about how to protect your modernized application from the hands of scammers. Now the market offers a large number of modern technologies for protecting personal and corporate data.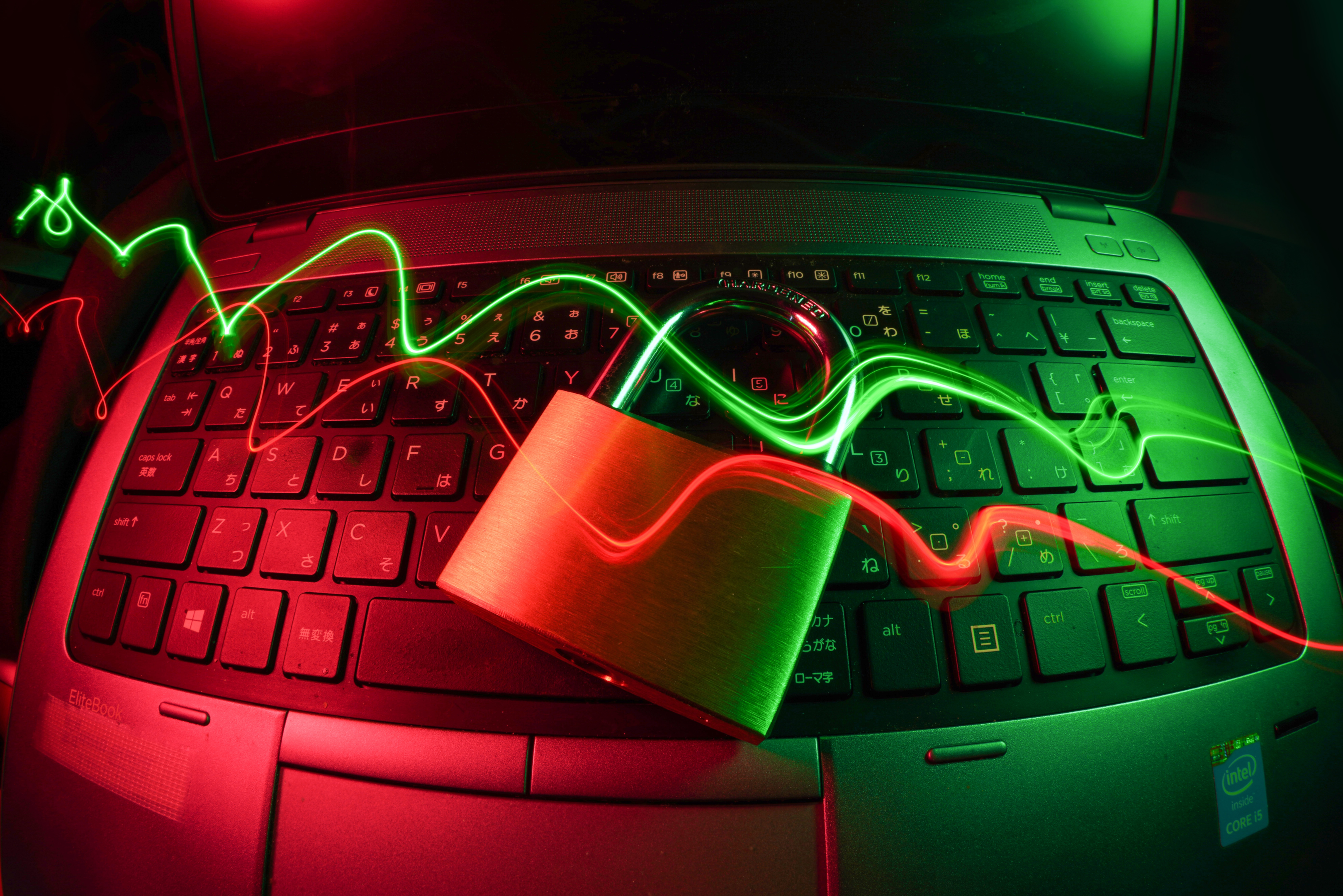 Financial opportunities
Also, for a successful strategy, you need to plan your budget properly. To get started, allocate a certain amount for the entire legacy application modernization process, as well as for each sub-process. This is necessary in order not to stop halfway. If you set certain financial limits, you will be able to achieve results more easily and quickly.
Legacy Application Modernization: Typical problems
Now let's look at the main problems that you may encounter with legacy application modernization:
Not ready to move
The first problem that you may encounter is the lack of readiness for the move. If you, your team, and your company are not prepared to modernize the application, then it will be difficult for you to complete the basic steps of this process.
Therefore, you need to consider everything carefully, evaluate the current situation and problems, and only then decide whether you should start modernization or not.
Lack of a plan
We mentioned earlier that a plan is a key to success. Lack of a plan will prevent you from being organized. The success of your modernization depends on how well you plan all the modernization processes.
The plan should include a description and details of all modernization processes. The more detailed you describe the steps of the plan, the better.
Lack of understanding
The most common problem that most companies face with legacy application modernization is a lack of understanding of where to start and how this modernization should be carried out.
That is, in order to build the modernization process correctly, you need to know how this or that process goes, what you need for this, and thanks to which you can get a good result.
If you have questions about how to organize legacy application modernization properly, you can contact us. Our team has extensive experience in application development and modernization. Therefore, we can advise you on the best way to carry out this process.
Lack of finances
And of course, there is the problem of finance. Many companies cannot afford a large and complete modernization of their legacy application.
However, there are many options for how you can make a good upgrade without spending a lot of money. To do this, you need to find a good team that will do the job quickly, in quality and at a reasonable price.
Read Also: How to Understand the Market Need and Create an Excellent MVP?
Legacy Application Modernization: The Main Problems of Migration
You may also face certain migration issues. Let's look at them in more detail:
Risks
There are risks involved in the migration process – namely, the risk of losing important data. Therefore, when migrating, it's important to be very careful about migrating your business-critical data to the modernized application.
Flexibility of the system
Also, during migration, there may be a problem with the flexibility of the system. That is, your application may not integrate with existing systems in your company and may not fit one of your internal processes. To avoid this problem, you need to think ahead about how to make your modernized application as flexible as possible.
Readiness of employees
Another common mistake is not being ready for the team to use the newly upgraded application. In order to avoid this problem, you will need to conduct onboarding to familiarize your entire team with the modernized application. This can be done through training, instructions, lessons in the LMS system, etc. It is important that every member of your team knows how to use the updated application.
How to Modernize Legacy Applications: Step-by-Step Guide
Now let's figure out how to modernize legacy applications step by step. We have tried to describe the most important steps in detail to get you a little closer to updating your legacy app.
Analyze your problems and readiness
The first step that you need to take to start a full-fledged modernization of the legacy application is to analyze your problems and general preparation. You should identify the main reasons why you want to upgrade the application. Clearly define what problems you want to solve thanks to the application and what main tasks it should perform. Also, you should be fully prepared for each of the upgrade processes.
Systematize problems
It is necessary to systematize the problems. If you collect a list of problems you want to solve with the help of modernized applications but do not divide them into certain groups (e.g., by importance), it will be hard just to make an application for solving absolutely all problems.
Therefore, it is important to divide problems into groups and gradually upgrade the application according to these groups.
Create an action plan, risks, and budget
Next, you should create a plan that will detail all your steps to upgrade the application. Describe everything in detail but clearly. Each of your team members should have this plan. It is also important to create a plan not only for upgrading the application but also for future integrations.
Also, consider all the risks you may face. It is important to be prepared for this in order to minimize them as best as possible. Think about how you will act in any unforeseen situation.
Set a budget. We have already written about its importance earlier. Determine the real amount that you are willing to allocate for the modernization of the application.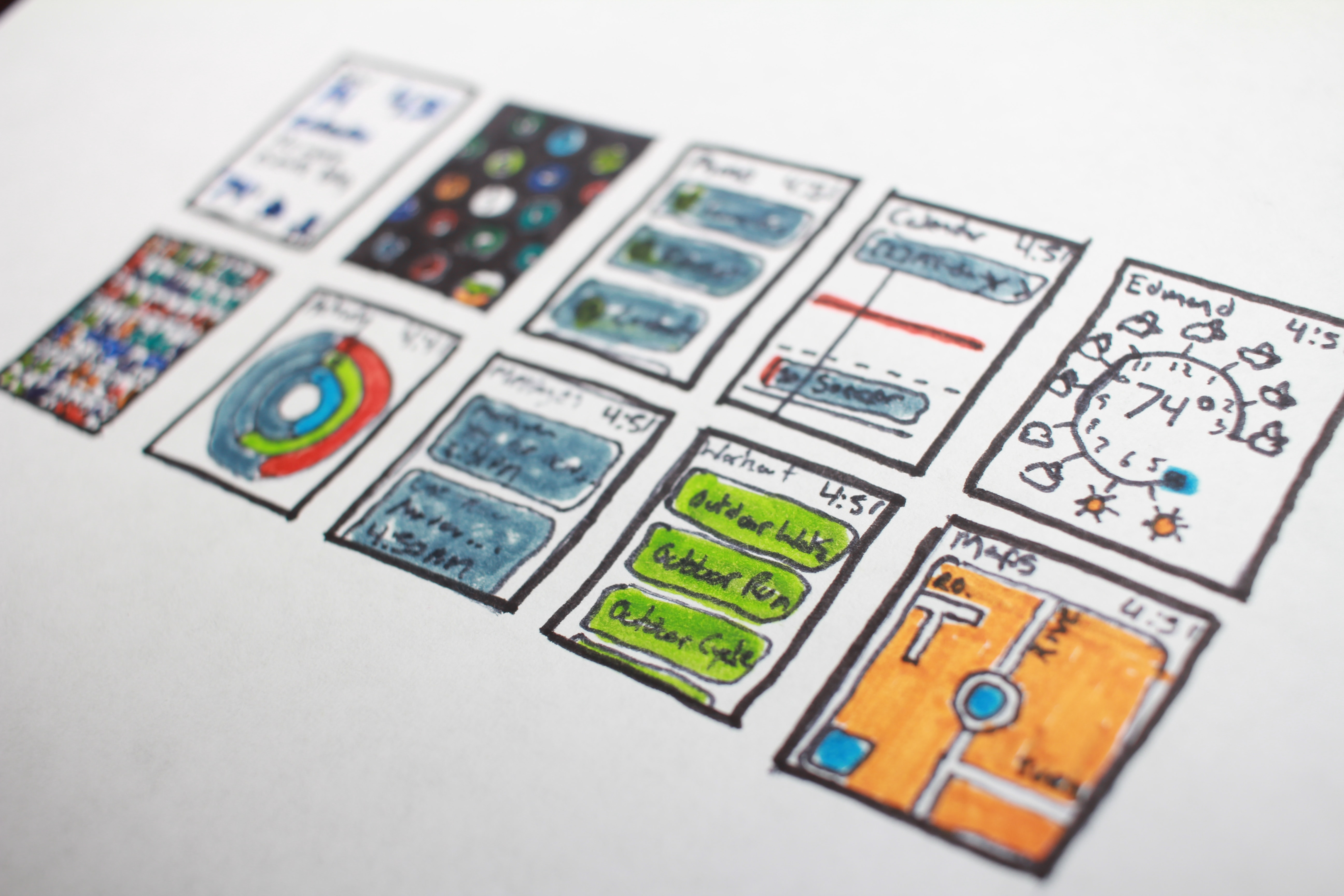 Hire a Team for Legacy Application Modernization
For a successful upgrade, you need a great team. You can find it on social media like LinkedIn or top-ranking sites like Clutch. When choosing a team, it is important to evaluate their portfolio, testimonials, as well as technical skills.
We recommend that you select 10 teams that you like and interview them all, asking questions about the projects they have worked on and achieved results. It is necessary to take the issue of choosing a team seriously since it will be part of the success of your modernization that will depend on it.
Ready to modernize your application?
Feel free to share your vision
Read Also: How To Hire An App Developer Without Mistakes? [Complete 2023 Guide]
Business analysis
An important step in the modernization of the application is to conduct a business analysis. We suggest starting this process by answering the following questions:
What are the business needs now and in the future?
What issues need to be addressed at the organizational and departmental levels?
What opportunities need to be added to the business so that it can grow?
What needs to be done to better support customers?
Small organizations can upgrade every application and every component. But if you work for a large company, you will need to select the applications and components that are most important to achieving your business goals. This evaluation and planning process serves to finalize and deliver the most value for your business in the shortest possible time.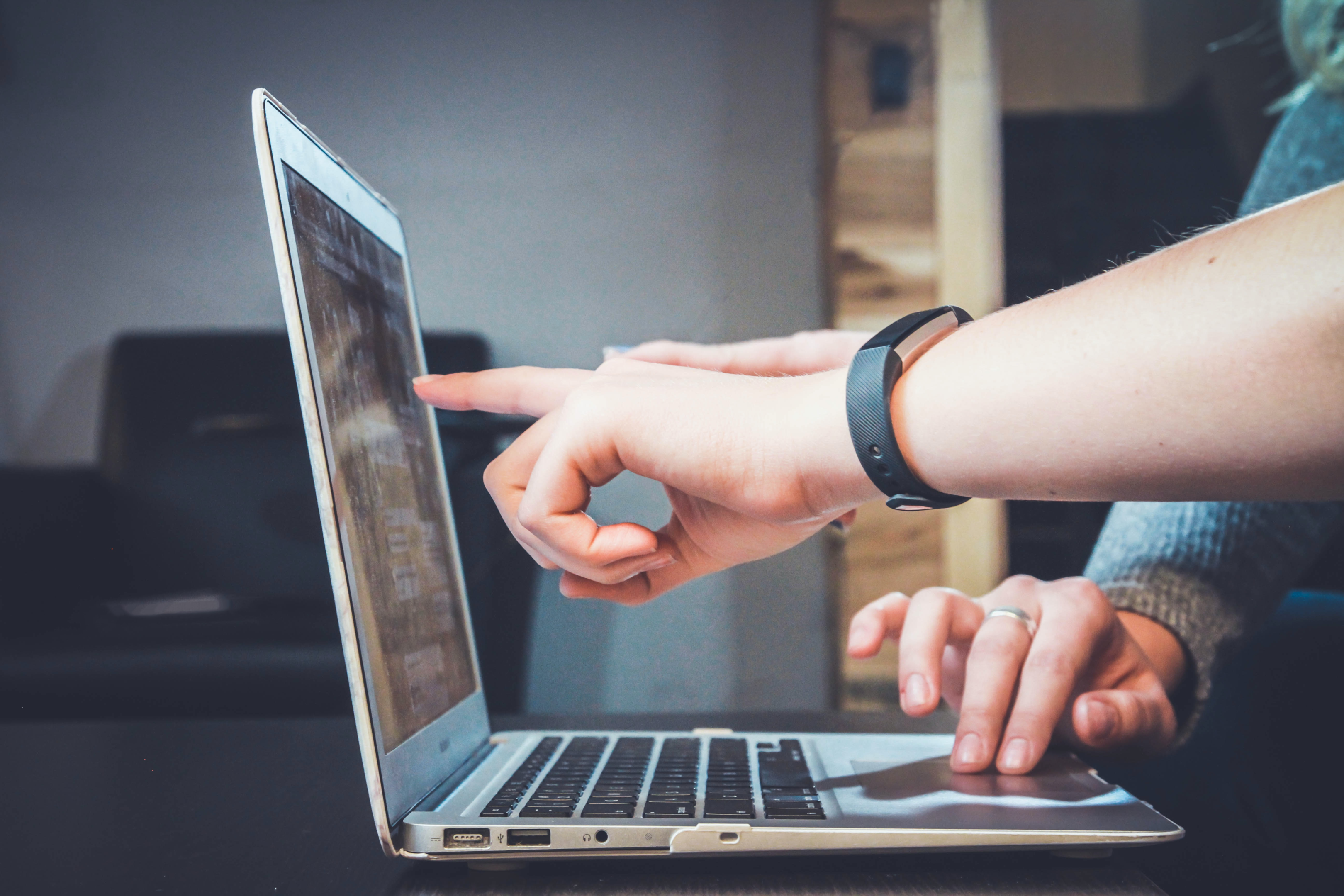 Interface part
Next, you should start working on the interface. If your legacy application is not visually appealing, then you should consider improving the UI and UX of the application. By improving the outer shell of the application, you will increase the user experience and make the application more user-friendly.
Before changing the interface, we recommend that you study the best design practices and the latest trends. If you change the interface, it is better to do it in accordance with modern trends.
Development
The next step is the development stage. Here you should pay maximum attention to what technical stack your team will use to modernize the application. We also recommend that you develop gradually. For example, you can develop some of the modules, test them, and proceed to the next ones in case of successful testing.
In order for the development process to be successful, control that all development work is carried out according to your requirements and specifications.
Release
One of the last stages is the release. You need to show your modernized application to all team members and talk about its new benefits. Don't forget that for legacy modernization software to bring positive results, each member of your team should know how to use it.
Support
And the last step is support. The app modernization doesn't end there. Over time, you will need to change the application due to changes in the company. Remember that modernization always works for the good and for the future. It is important to keep the application running and fix potential bugs as soon as they appear.
How Can Rewisoft Help You?
The Rewisoft team will be happy to help you in modernizing legacy applications
We have experience in modernizing legacy applications in areas such as:
Education
Fintech
E-commerce
Healthcare
Real estate
Our team showed great results and made:
Clutch's Top 20 Product Designers & Developers and The Manifest's Top 4 Product Design Team.
One of our partners, MeetAlfred came to us with an existing working platform with 30,000 users. MeetAlfred is an all-in-one sales enablement software for LinkedIn, Email & Twitter.
In the modernization process, it was decided that it is possible not only to change the design of the platform but also to expand the functionality and help MeetAlfred get closer to becoming a full-fledged Cloud SaaS platform. For this purpose, we developed new features and sections, improved UX and updated UI.
As a result, we successfully modernized the inner and outer parts for the MeetAlfred platform. We have already received a lot of positive feedback from the test users. Existing users have gladly accepted the updated design and the updated version of this platform in general.
We also worked with X-press Feeders, a long-distance shipping company. X-press Feeders needed logistics software modernization. The most important request from the X-press Feeders team was to make the system as convenient and user-friendly as possible.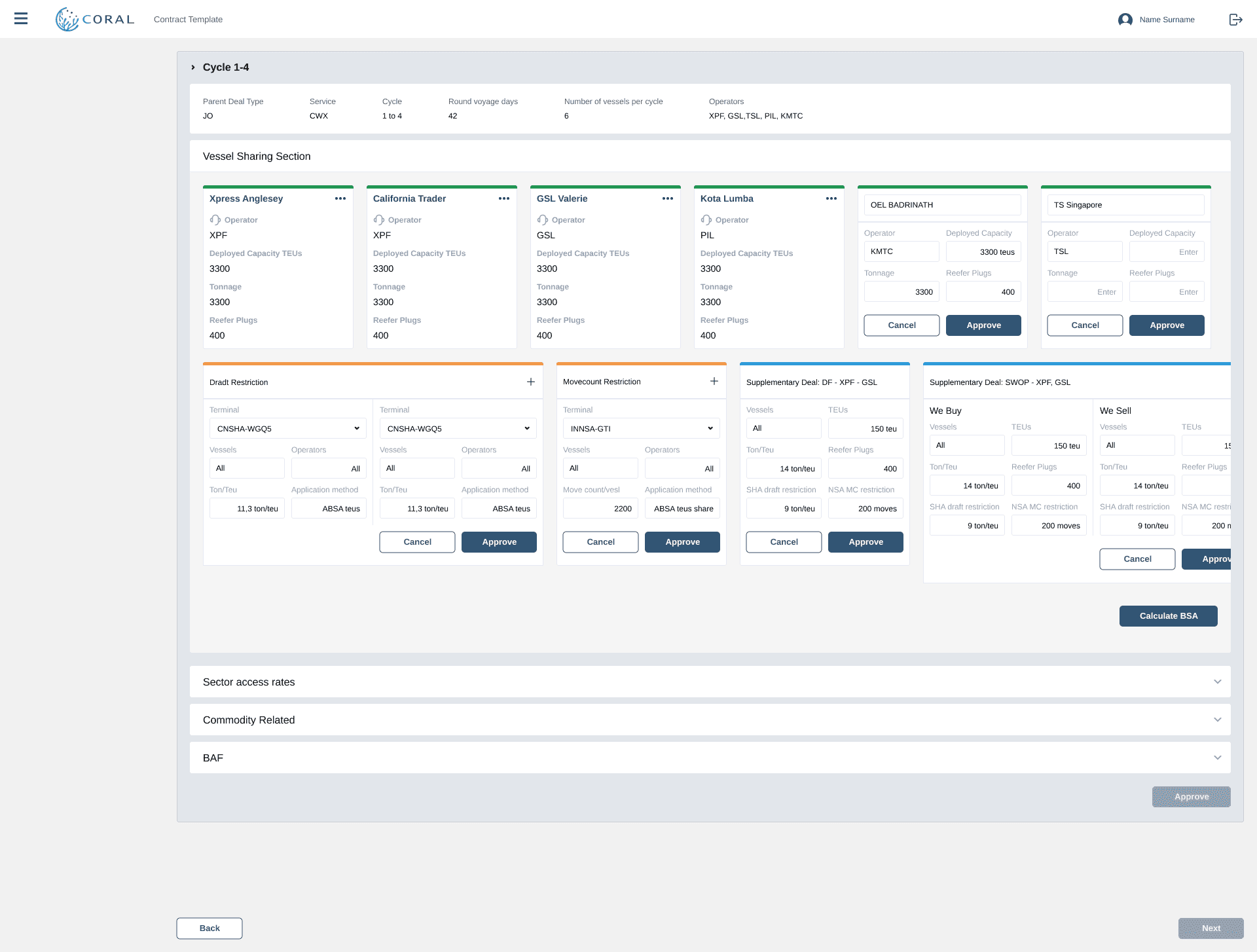 Rewisoft Case – Coral (X-press Feeders)
Our team held several workshops with the X-press Feeders team to study all of the company's business processes and determine which processes should be handled by the software. It was essential for us to automate as many of the company's business processes as possible. And having developed logistics software, we successfully did it.
Rewisoft designers have chosen a great minimalist style for the platform to maximize users' focus on important elements of the software. Our developers have done an excellent job on the inside of the platform and made sure that the software runs without a hitch.
The Rewisoft team can assist you with the following software development services:
Business Analysis
UX design
UI design
Product design testing
Front end development
Back-end development
Integration
Maintenance
If you have ideas for a future project, we will be happy to discuss them
Legacy application modernization: Summary
While many businesses are well on their path to digital transformation, legacy application modernization remains a major impediment. Due to a lack of clarity or a hasty discovery phase, up to three-quarters of legacy system modernization initiatives fail to finish.
Digital transformation and legacy application modernization may be a complicated process, which is why you need a reliable partner with extensive knowledge to help you succeed. Rewisoft has become such a partner for many companies. Therefore, if you have any questions about legacy application modernization, feel free to contact us. Our doors are always open for new projects!