How to make a website like Shutterstock? To create a decent and competitive Shutterstock-style application, you first need to decide what you will have to deal with not only from the client's point of view but also from the position of the developer and service provider.
Competing with Shutterstock is difficult, and the answer to the question of how to start a stock photo website will not be simple. This company has done a lot towards its success since its foundation in 2003. The conclusion is straightforward: it is vital to analyze all of the company's weaknesses and repeat its triumphs, both technical and tactical, while keeping in mind the present rate of development and the overall development of technologies.
The main thing is to understand when you start to create a stock photo website that we cannot implement everything right away. This platform rose from relative lows for a long time. And there have been both takeovers of smaller companies and a steady stream of investments along the way.
It is difficult to count on this in the "how to start a stock photo website" question context. But we can really have no doubts about the success of the project. But we can also predict when and how much investment will come in.
And the last thing to understand: we will make a big mistake when starting to create a stock photo website similar to the original. The main points should be repeated, but a lot will have to be added and sometimes reinvented.
What is a Stock Photo WebSite Like Shutterstock?
A Stock Photo Website like Shutterstock is a service that provides a huge number of stock images and photos that are not subject to copyright restrictions. We have known this feature as the Creative Commons (CC0) license, which gives you unlimited editing, copying, and using rights. And you need to keep that in mind when you start to create a stock photo website.
Stock Photo Website: Trends, Statistics, Perspectives
According to Arizton, the global stock images market size will reach $4.43 billion by 2025, growing at a CAGR of 5% during the period 2021-2025. 
The growth of the global Internet has resulted in the illicit download of photos. Bing and Google make it easy to find free photos by selecting photos with Creative Commons licenses that allow you to use them without charging a fee. And that's what caused the price of stock photos to drop. 
Professional photographers, who are the industry's lifeblood, are currently refusing to produce them. However, because graphics play such a crucial role in consumer lives, and because the world cannot run without commerce and communication, the need for stock photographs will never go away.
The shifting media landscape, changing views of modern-day customers, and altering agency models are all having an influence on market growth. 
Some of the market's drivers, trends, and restrictions include the expansion of digital communities, the increase in animation productions, the proliferation of social commerce with purchase options and the advancement of audio-video.
The stock picture and video sector has taken the brunt of the pandemic's impact. More so since it falls under marketing and budget cuts in the department occur at the start of any crisis. It has, however, been a boon to the market since video production has halted and studio shootings have been canceled.     
Rewisoft Experience in Stock Photo Website Development
And in search of how to make a website like shutterstock you can use our experience. The Rewisoft team is highly experienced in building stock photo websites. We know how to create a product that will become a strong competitor to Shutterstock. 
One of our partners,  Motion Elements, came to us to design and develop new functionality on the site.
MotionElements, the world's largest online marketplace for Asia-inspired stock video clips is a vibrant assemblage of digital artists and filmmakers alike.
We designed some new features and took this stock web application to a new level. For Motion Elements, we developed the following parts of the website:
Admin product page
Admin member page
Download box to Library
Files converting 
If you are planning to create a stock photo website and are looking for a reliable design and development team, contact us. We will be happy to help create an excellent and high-quality solution for you.
Stock Photo WebSite Features For Users
How to make a website like Shutterstock and gain popularity with Internet users and photographers? First, you need to know the list of features that you want to add to your stock photo website. 
There are basic features required for the site, such as login/registration, personal profile, support, etc. We have also compiled a list of additional features that will make your site multifunctional and in demand. Let's look at a list of such features for users:
Search and Filters
There should be a search on the stock photo website. Thanks to this feature, users will be able to find the picture they need quickly. Also, add filtering for convenience. It will help users quickly remove unnecessary photos and find the most suitable photo for their request.
Different payment methods
For users to be able to pay for their subscription or a single photo, a well-configured payment system is required. Also, for convenience, you need to add several payment methods, for example, payment via bank, PayPal, e-wallet, etc.
Different download formats
It is also essential to enable users to download photos in various formats. Add the most popular file formats to your site like zip, png, jpeg, etc.
Shopping history
Allow users to view their shopping history. It will make it easier for people to track their subscription or photo purchase. If, for example, people want to reuse some photos, they will be able to go into the history and download the photo again.  
Ability to use watermarked material
Add the ability for users to use watermarked material on the site. It will significantly expand the possibilities for users and make your site more advanced and diverse in terms of functionality.
Favorites List
This feature allows users to save their favorite photos or photo authors to a special list.
Two-factor authentication
Security is crucial for absolutely any site. To ensure that users' data will not leak anywhere, add two-factor authentication to your site.
Stock Photo WebSite Features For Admins
Let's now take a look at the list of features for admins which you should implement if you plan to create a stock photo website that can compete in the market:
Content management on the site
Admins should be able to manage the content on the site: delete, filter, sort, and organize it. This way, your site will run smoothly, and the content will be in order.
Subscription Management
Also, admins should be able to manage subscriptions. This feature is necessary for the process of receiving money and subscribing to be clear and organized.
Statistics management
For analyzing the work of the site, a statistics section is needed. With this feature, admins will be able to view the number of users in different periods of time, the number of subscriptions, downloads, and purchases, etc. By analyzing this data, you can figure out what needs to be improved on your stock photo website.
Moderation
For preventing prohibited photos from getting to your site, moderation is needed. With it, admins will control and filter the images uploaded to your website.
Online chat
Online chat is needed for admins to communicate with users. If users have any questions, they will write to the online chat, and the admin will be able to solve their problem quickly.
User management
Admins should be able to manage users on the site. This feature will help remove fake users or users who are not ethical. Also, with the help of the management feature, admins will be able to control user actions on the site and organize the process of user interaction with the site.
Stock Photo WebSite Features For Contributors
The following list of features we have prepared for contributors, and you solve some how to make a website like shutterstock question details: 
Onboarding
If you want your contributors to learn how to use your site quickly, build good onboarding. With the help of onboarding, contributors will quickly figure out where everything is located on your site, how to use the site's functionality, and how to interact with users.
Connection of payment methods
It is also crucial for contributors to be able to connect different payment methods to receive money from users who buy their photos or subscribe.
Reviews and comments
User feedback and comments will help contributors understand if users are satisfied with the content they provide. This feature is important for improving the quality of the content on the site, as well as for the growth of the contributor's personal brand.
Alerts and chat
Contributors need alerts and chat always to be aware of what is happening with their content and on the site as a whole. For example, if a user has downloaded a photo from a contributor, he will receive a notification about this. Or, for example, a user wanted to ask a contributor a question. Then, by opening the chat, the contributor will be able to respond to it.
Promoting your materials
Add an opportunity for contributors to advertise and promote their content. You can do this for an additional fee. Contributors, in turn, will receive not only a platform for posting their content but also a solution with which they can show and advertise their materials to thousands of people.
Statistics and browsing history
This feature will help contributors evaluate the quality of their content by looking at the number of visits to their profile, the number of downloads and purchases, the number of reviews, etc. By analyzing the statistics, contributors will be able to understand in which direction they should move further and what to improve.
Recommendations for the profile
This feature will help contributors improve their profiles. These can be general guidelines on how to make their profile attractive to users. We recommend that you do this in the form of a % fill in the profile.
Portfolio
Contributors' portfolio is their business card. Make it possible for them to sort their materials and fill in as much detailed information as possible.
Stock Photo Website Like Shutterstock: Main Challenges
There are certain difficulties in creating any product. Building a website like Shutterstock is no exception. We have highlighted the most important things that you should pay attention to:
Idea Behind
There is always a good idea behind a good product. New product development starts with looking for promising ideas. The more accurate and thoughtful the choice of an idea, the higher the likelihood that investments in its development and product creation will not be a waste of money but a profitable investment.
Before you start to create a stock photo website, please describe your idea. Don't miss a single detail. After all, it may be just some tiny detail that will become the basis for the future prosperity of your solution.
Here are also some of our recommendations:
Choose a narrow niche that will cover both photographers' needs and those looking for photos. For example, there are a lot of photographers who photograph nature. Here's the idea – to become the best stock with pictures of nature. Your stock photo website will be professional among photographers, as well as an excellent place for those looking for photos of nature.
Work with the scheme of 20 pains and 20 gains. Ask photographers and clients what they lack in stock photo websites, what they want to get, and so on.
Study the size of the market and the audience for your idea. If it's too little, it's a bad idea. There should be a balance in everything.
Marketing Strategy
Marketing strategy development is the definition of a marketing strategy for entering the market with a new product. The following issues are covered here. First, the size, structure, and nature of the target market are described, and the positioning of the new product is carried out. Further, profit estimates are given, and promotion channels are selected.
Of course, in most cases, such forecast estimates are very indicative. However, using even rough estimates is better than no estimates at all. For obtaining information about a new product, surveys are carried out (opinions from customers, company employees, individual experts).
Our team recommends using a Go-To-Market Strategy and inviting people from your or the most related area to join your team. It raises the chances of success.
User Experience
User experience is a key aspect of the success of any website. The quality of the user experience predetermines the customer's loyalty to the product and making a purchase decision. The user experience determines the desire to interact – both with the website and with the mobile application. 
User experience is essential for increasing micro and macro conversions, visits or downloads. The user experience can drive your company to success or failure.
The essence of UX can be called the desire to achieve an understanding of the value of the product from the point of view of the customer. User Experience has a significant impact on the market. Often it depends on the UX whether the customer will return to the site to place an order again or contact a competitor.
Here are some UX recommendations from our design team:
Test the product and new features.
Use real technologies like UX Lab.
Engage your target audience.
How to Come Up With Your Stock Photo WebSite Idea?
How to make a website like Shutterstock and come up with your stock photo website idea? Let's take a closer look at this.
What do you want to change?
The first thing to remember – don't make a second Shutterstock. It makes absolutely no sense and will not bring you the answer to how to start a stock photo website. The best thing is to analyze it and several competitors and determine what can be changed. List of stock photo websites' strengths and weaknesses. This way, you can create a stock photo website that will be even better than Shutterstock itself.
What user problems do you want to solve?
You need to know who your users are and know how to start a stock photo website that will solve their problems. Next, define the main user problem you want your website to solve. It shouldn't be vague. After all, if you do not understand the purpose of your product, users will not understand it for sure.
Why should they choose you?
Why should users select your website? Why is your stock photo website better than Shutterstock? When you start to create a stock photo website, remember that you need to add uniqueness to your product, something that will distinguish your site from hundreds of others.
Today, users need to be surprised, and you should show them something that they have not seen before. Therefore, be sure to think about making your website distinctive and unique.
Test your Idea checklist from Our CEO
And we move on to the next step in how to make a website like shutterstock. We decided to add a special test idea checklist from our CEO. Please read each point carefully:
Carry out a physical survey according to principle 10 pains and 10 gains
Read negative reviews on your competitors.
Hold a decomposition of your business plan.
Try to seek expert advice from more experienced colleagues or a team who has experience in this business field.
How to Make a Website Like Shutterstock [Guide for Owners]
Now let's get down to the most interesting part. How to make a website like Shutterstock? We have prepared a detailed guide to help you better understand how to start a stock photo website and each of the processes of creating a stock photo website.
Idea & innovations / Validation / Target Audience
As we said earlier in this how to make a website like shutterstock guide, the first thing to start on your journey and create a stock photo website is an idea. Next, you need to consider the uniqueness and innovation that will differentiate your product from the competition.
The next thing to do is check if your idea will work or not. It can be done by assessing your future product's market and target audience. Use tools such as Google Analytics, polls, reports. Follow the trends in your field and the development of the market itself.
Business plan
A business plan is a document that details the steps to create a stock photo website. It allows you to learn promising methodologies for project management, assess risks, and calculate initial costs and revenues.
The business plan contains information:
About the initiator of the project.
Description of the project.
Market analysis.
Marketing strategy.
Monetization strategy. 
Economic calculations of activities.
The effectiveness of the idea.
The document contains text, graphs, tables, photographs, calculations, reports, research data, and the like. The main thing is to avoid water and not deviate from the essence of the idea.
Business plan objectives:
Determine the direction of the business.
Assess the sales market and its features.
Establish short and long-term goals.
Develop a promotion strategy.
Find out what kind of specialists are needed to implement the project.
Determine the quality of the product and evaluate the scale of production.
Assess the risks and costs.
Prescribe budgets at all development stages of the project.
Consider marketing options.
Indicate the economic indicators and parameters by which each stage of the plan's implementation will be assessed.
Product requirements
Stock photo website requirements are needed so that your development team has a clear idea of what needs to be created. Without precise requirements, you will rush from side to side solving the how to make a website like shutterstock question. The stock photo website development process will turn into chaos in this case.
Usually, the design requirements document includes the following things:
Full project overview
Main needs and goals
Target audience
Functional requirements and desired set of features
Aesthetic aspects
Non-functional details
Recommendation and prohibitions
Questions
You can read more about creating such a document in our article How To Write The Design Specification? [Quick Guide]. 
Team Hiring
How to make a website like Shutterstock that will win the hearts of thousands of users? The answer is to hire a good team of professionals.
You can find a great team using social networks (like Linkedin), ranking sites (like Clutch.co), or asking colleagues and friends. When hiring, it is essential to evaluate the team's experience, portfolio, feedback from past clients, knowledge, and skills.
To know more about design and development team hiring, read our recent article How to Hire a Dedicated Software Development Team?
You can also check this one: How to Outsource Product Development? [Guide + Tricks]. 
If you already have an idea for a future product and are ready to start translating it into reality, you can contact us. We will be happy to help you create a great solution.
Product Discovery
The Product Discovery business process can be divided into several closely related sub-processes. The goal of the stage is to find product/market fit and validate the business model with a working version of the product. The key way to achieve this is to consistently reduce risks by validating hypotheses of customer behavior, value propositions, the product solution itself, business model and acquisition channels.
Here are some steps to a successful Product Discovery:
Answer the question "Why?". Understand the purpose of the product. Not only the vision of the product itself, but also how it fits into the company's goals. Make sure all participants agree on this from the start because later on, you will use this "why" as motivation.
Think about metrics. Understanding how you are going to measure the success of your product will give you a specific goal to aim for so as not to chase after a faint "why." How many paying users do you need to drive sustainable growth? Set a timeline to understand when and where you want to go, and decide what the breakpoints should reflect on that timeline.
Draw boundaries. Sit down and talk to people from different fields (designers, developers, marketers, etc.) about limitations. It is good for everyone to know what they will be working with, determining a product launch date or resource allocation.
Decide on the risks. Nobody wants a crisis, but if it does happen, the best thing you can do is prepare for it. Think with your team about what might go wrong and how you can handle the situation. Some things are beyond your control, like launching a competing product before yours, or even a natural disaster!
Get to know your users. It is perhaps the most important stage in Product Discovery.
Conduct custom research for qualitative and quantitative results. Survey users. The best way to get useful feedback is to ask people to answer open-ended questions, allowing them to provide you with detailed information to help you build your product.
UX Design
Next, start creating UX design. How to make a website like Shutterstock that will be user-friendly? We mentioned earlier that user experience is vital for any product. Here are 6 steps to successful UX design: 
Study the users. The first step is to understand exactly who you are designing for. There are many methods to get information about your users. Combine quantitative and qualitative analytics and feedback data. Only by understanding your users' goals, needs, and desires can you create an effective design for them. 
Define scenarios. Next, based on your research, be clear about what you (or rather your users) are trying to achieve. Create the perfect journey map for your client and identify any possible barriers on the way. Define as many scenarios and uses as possible for your product/service. 
Formulate an idea. Gather together all the collected information and start brainstorming. Create a storyboard or mood board to visually convey the problem you are trying to solve. 
Create a prototype. Prototyping is the most effective way to bring your idea to life even before the development stage. Lay out a mock-up of the interface with all its important components on paper, and then ask as many people as possible to replay the script. This process will help you identify any potential barriers or unexpected user behavior that you may have overlooked.
Test it. Testing is vital for UX design. It doesn't have to be a long, laborious process. According to the Nielsen Norman Group, 85% of all issues on your site can be detected by just 5 users.
Repeat steps as needed. Depending on your testing results, you may need to go back to the idea stage and find some other alternative solutions. The UX design process is iterative: some steps need to be repeated to achieve the desired result.
UI Design
How to make a website like Shutterstock that will be visually attractive for users? The UI is focused on making the user experience a pleasant experience. UI design is all the elements that the user sees and interacts with.
For example:  
buttons; 
text fields; 
checkboxes; 
sliders; 
search bars; 
tags; 
icons.
Development Cycle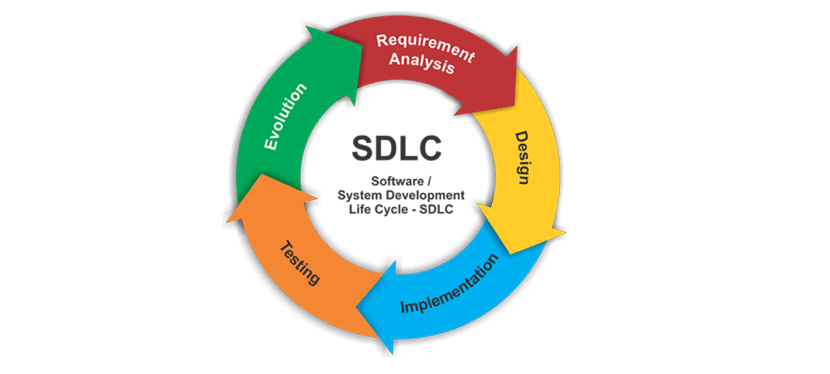 Further, a separate large stage of transferring the design into a working product begins. At this stage, a standardized and recognized development model is used to gradually develop and implement new features. We, at Rewisoft, use Agile methodology, namely the SCRUM approach. We also use Jira for task management.
In fact, the product development process is divided into 5 main stages. Developers write code for all product components using the documentation and architecture. The tasks are divided between the team members according to their area of ​​specialization. 
Let's take a closer look at each development cycle stage, which will help remove the question of how to start a stock photo website: 
Product Technical Documentation
During this stage, all the relevant information from the client is collected to develop a product as per the client's expectations and requirements. You should write technical documentation and choose technical stacks.
At this stage, the requirements for functionality (requirements for the admin panel) and user roles (admin and super admin) are defined. It would be best to finalize the estimate and scope of work.
Development
Front-end developers are responsible for the client side of the application. Back-end developers are responsible for API and database development. Every new feature released is tested. The DevOps team works on the CI/CD process.
The team also develops the REST API. When creating the REST API, we, at Rewisoft, use generally accepted practices such as:
using the secure HTTPS protocol;
applying as many HTTP codes as possible;
archiving large blocks of data.
Testing
QA engineers test all delivered code and carry out manual testing for developed components.
Deployment & Integration
After the development and regression testing from the QA team, the team switches to production deployment and integration. The tested version of the product is delivered to the users for beta testing. The team collects user feedback, fixes bugs, and implements some improvements.
Maintenance
After deploying a product on the production environment, if any issue comes up and needs to be fixed, or any improvements are to be done, it is taken care of by the development team.
Launch
Now is the time for the market to see your product! The product launch process necessitates meticulous preparation and should be carried out systematically to guarantee that clients accept the product favorably. The following are the major steps to a successful product launch process:
Target audience identifying.
Unique product packaging creation.
Slogan and timeline creation.
Competitors analysis. 
Customer onboarding creation.
Website creation.
Advertising.
Scaling
The stock photo website development doesn't end there. After a certain time, you will need to improve the product, fix any bugs that may have arisen, develop and scale the product further.
Stock Photo Website: Monetization Strategy
After the website is ready, you will need to think about its monetization. We recommend choosing one of the following models to monetize your stock photo website:
Subscribe
One of the most common monetization models is a subscription. It lies in the fact that users should pay for a subscription to download a certain number of photos from your site. You can make several plans, which will differ in capabilities and, of course, in price.
Pay for item
The second monetization option is paying for the item. Everything is simple here. People pay only for the photo that they want to download. You can set the same prices for all images or segment photos according to different price categories.
How Much Does a Website Like Shutterstock Cost?
How to make a website like Shutterstock and not lose lots of money? The cost of developing a stock photo website depends on the size of your project, the number of features, and specific characteristics. All of this should be determined during the business analysis stage to avoid burning your funds due to the wrong strategy.
There are several cost categories to consider when creating an online school:
Product discovery
UX design/UI design
Development
QA (Testing)
The location of your contractor will also affect the price. We have identified the main 4 regions that offer experienced and skilled IT specialists. Let's consider how much money you will need for each stage separately based on the country in which your contractor will be located:
| | | | | |
| --- | --- | --- | --- | --- |
| | Product discovery | UI/UX design | Development | QA |
| Eastern Europe | $35-60/hr | $35-60/hr | $30-80/hr | $25-50/hr |
| Western Europe | $45-90/hr | $45-100/hr | $55-100/hr | $30-65/hr |
| South America | $25-55/hr | <$45/hr | $25-55/hr | $20-40/hr |
| Asia | $15-25/hr | <$40/hr | <$45/hr | <$30/hr |
Let's also take a look at the cost of a project depending on its size:
Small project: $25-35k
Middle-sized project: $35-45k
Enterprise project: $45k+  
Summary
For years to come, visual content will drive marketing and sales. As a result, the need for photographs, videos, and graphics will continue to rise. Despite the fierce competition in the microstock market, there is always the possibility of making a stock photography website like Shutterstock stand out with some unique, fresh new ideas or improved quality of service and commodity of use.
Begin by researching your audience's problems and devising ways to alleviate their pain spots. Shutterstock, Getty Images, Dreamstime, and Fotolia are large and famous. A new generation accustomed to mobility and one-click tasks will readily transition to simpler apps. So, begin with some distinguishing qualities and progressively expand.
In case you need a team of professionals to cope with all design and development tasks, get in touch with us!